First-Class Immigration Lawyers For You
Our immigration lawyer is keen on helping people with matters regarding immigrating to the United States or avoiding deportation from a particular country. We can do this by taking sides with you regarding issues concerning Immigration.
Our immigration lawyers are skilled practitioners who help render help to customers going through problems related to securing a visa, green card, and other benefits that come with Immigration.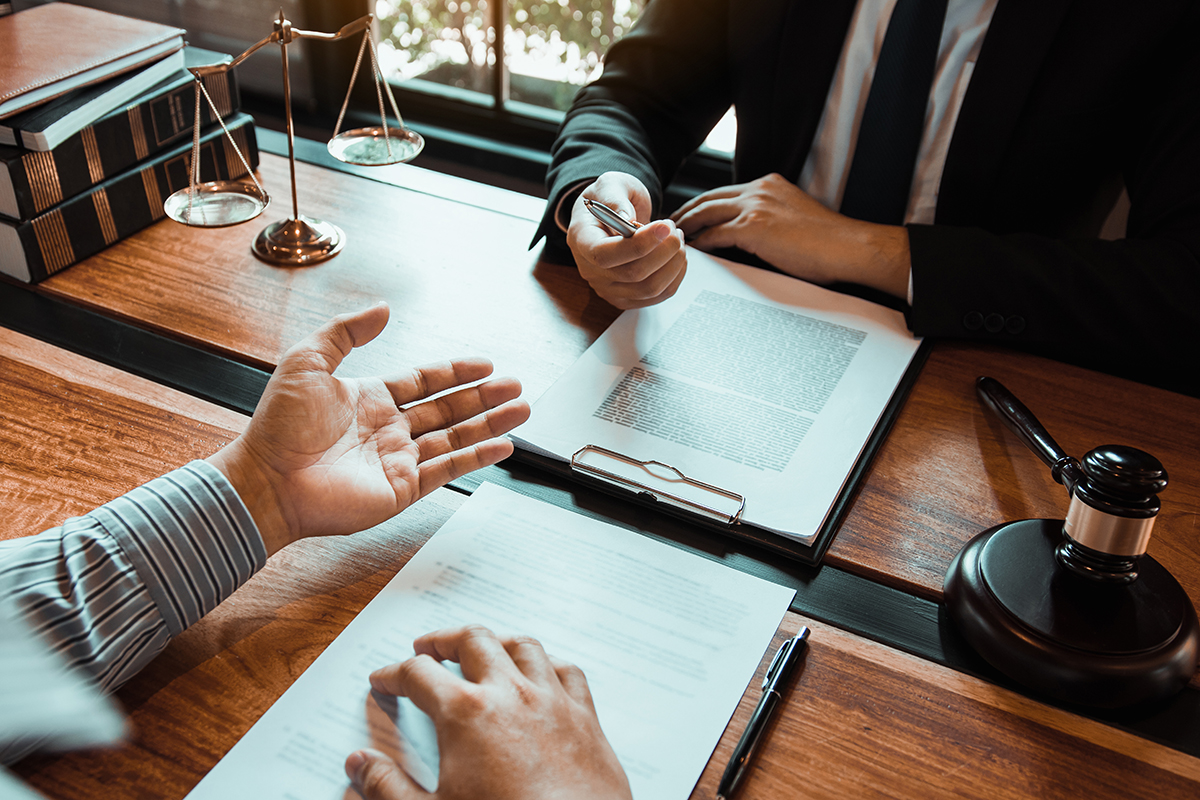 Issues that might not warrant the Services Of Our Immigration Lawyer

Not all issues that arise from Immigration will require you to consult with our immigration lawyer. For instance, if you're planning on traveling to the United States with an assurance that you will return in 90 days, a visa is not compulsory in this scenario.
Immigration laws of the United States are so complicated; therefore, you should hire the services of our immigration lawyer so that you can save yourself from the time, money, and hassle that comes from doing it yourself.
When Do You Need The Services Of Our Immigration Lawyer
Indeed, you will need to make a consultation with our immigration lawyer if:
You are not sure whether you're qualified for a green card or the other benefits of immigrating.

You have had access to government assistance during your stay in the United States, or you're worried that you might not be admissible due to other reasons.

Obtaining a USCIS green card or citizenship has been demanding for you.

You need quick help concerning an issue related to Immigration.

 

You have been alerted that legal actions on deportation have started against you.

You have been sent out of the United States, and you wish to return.

Any of your immigration applications in the past have been disallowed.

You have been guilty of a crime, and you are trying to immigrate to the United States, or you want to save yourself from deportation.

You want to immigrate to the United States for work-related purposes, and they're not helping you with the immigration process.

You have made inquiries about the process of Immigration, but the requirements and documents seem to be confusing you or taking your time.
The reasons mentioned above are some of the reasons why you will need to refer to our immigration lawyer.
What Are The Things You Should Expect When Meeting Newly With Our Immigration Lawyers

When coming to consult with our immigration lawyers, there are some documents that you are required to bring along. Such documents include your passport, marriage certificate if you're married, records of any criminal case, if there's any, and any note given to you by the immigration government.
Our immigration lawyer will probably ask some questions to you, then give you the needed advice on how you should go about your immigration process. Our immigration attorneys will also notify you if you need to apply or produce any document for the importation process.
Upon meeting with our immigration lawyers, you're to tell them the problems you face and ask them questions if necessary. Also, providing our immigration lawyers with much-needed information will help them deal with your case excellently.
They will also be able to avoid mistakes in devising means to tackle your immigration problem. It's also the responsibility of our immigration lawyers to keep every information disclosed to them confidential. Also, you should be aware that the job of our immigration lawyers does not involve lying on behalf of our clients.
What Are The Benefits Of Working With Working With Our Immigration Lawyers
Our Immigration Lawyers are Experts By Experience
One of the benefits that come with employing the services of our immigration lawyers is that they are experts in the field. Due to the many years of experience they have, they are conversant with all Immigration laws. Therefore, they help you make your dream come true without going through hell.
Costly Mistakes Can Be Avoided
The paperwork required for the immigration process is often complicated, and if you're doing it without seeking help from an expert, you can become frustrated. You may make mistakes that may ruin your entire application.
This is where our immigration lawyers come to play. They help assist you with the paperwork so that every costly mistake can be avoided. Our immigration attorneys are there to guide you on the proper steps to take when applying for citizenship, work permits, and other related matters.
Our Immigration Lawyers Are There To Weigh Out Your Options
Regardless of the problem you're facing with your immigration process, there is always a way out. Our immigration lawyers help weigh out the options before you and give you complete knowledge of the circumstances facing your immigration process.
Immigration Lawyers Near Me
Our law Company is dedicated to providing maximum results to our clients at reasonable prices. One of the services we render is dealing with any form of immigration problem our clients face.
Our immigration attorneys ensure that they fight for our clients and treat them with utmost priority.
It's time for you to free yourself from that trouble you're facing with the immigration authorities. Contact Grace Law Office today for a hassle-free immigration process!